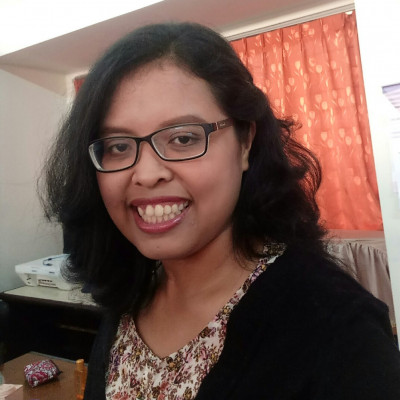 Antonina Suryantari
Individual Language Instructor and Consultant
About
Antonina is a passionate individual consultant and language instructor with more than 15 years of experience in teaching, developing materials, writing, translating, and interpreting. She is currently teaching at Duta Wacana Christian University and Budya Wacana Senior High School, both are in Yogyakarta, Indonesia. She just finished English training programs at the Order of Friar Minor postulants community and the Oblate of Mary Immaculate novices community, both are also in Yogyakarta. Other than teaching, Antonina is also also working on different projects related to writing, translating, and interpreting. She is interested in different field related to language education such as World Englishes, incorporating local culture in an EFL curriculum, extensive reading in EFL classrooms, and Media Communication and Literacy.
Sessions
Non-linear reading
Incorporating Extensive Reading in an English Program at the OFM Postulants Community Yogyakarta more
Sat, Aug 14, 13:45-14:35 Asia/Tokyo
This presentation will describe the process of incorporating extensive reading in a community of Catholic men. It will elaborate how the program ran as well as how the students reacted to the program.